Plum's Client Receives Zuckerberg Investment
From Plum:
One of Plum's long-time clients Andela announced that they received the first investment from the Mark Zuckerberg & Priscilla Chan's CZI, raising $24M! 
Andela trains African engineers to become the world's top developers. CNN's headline stated "Zuckerberg backs Andela, a start-up more elite than Harvard" – because Andela has only accepted 0.7% of its applicants. Over the past two years, Plum has screened 30,000 of Andela's applicants. Amidst the media mentions yesterday, Wall Street Journal video quoted Plum: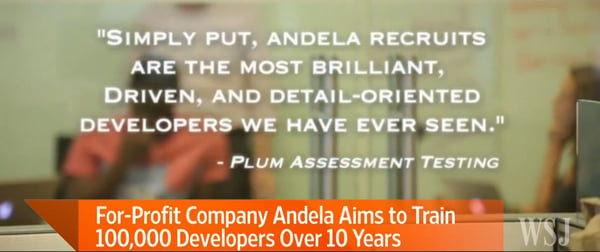 We are very excited to continue to work with Andela as they expand their program further.
To learn more about Plum, an Angel One investee company, visit their website:
http://plum.io/